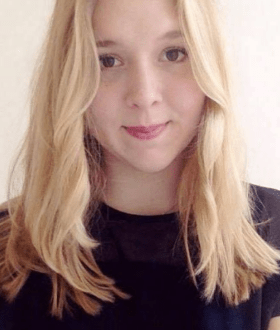 Production Assistant | In Vivo Films | France
AGLAÉ DUJARDIN
Aglaé Dujardin holds a master's degree in film production from ENSAV (Toulouse, France). She join IN VIVO FILMS as production assistant in May 2021.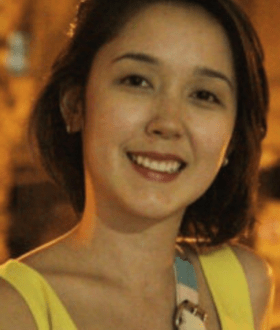 Executive Producer | Vitrine Filmes | Brazil
AMANDA KADOBAYASHI
Graduate in Cinema and Audiovisual by Universidade Federal Fluminense, she currently works in the distributer Vitrine Filmes as coordinator of licensing and production. She produced the feature film Casa da Mata, in development, and, in 2021, she developed the Vitrine LAB, training course in Audiovisual Distribution, currently in its first edition. In 2020 she was selected to participate in Locarno Industry Academy – Panama.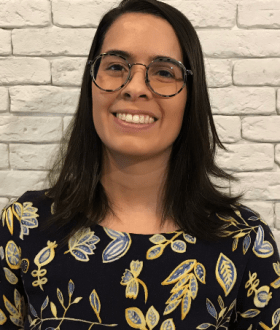 ANA ELISA ATHAYDE
Currently Ana Elisa is part of the Projects and Content area, responsible for co-productions and original content for Canal Brasil of Globo Group. Over the years Ana Elisa has acquired experience in different audiovisual areas, such as direction, production, scriptwriting, editing, and content curation. Back in 2013, she worked as Assistant Director in the film Reaching for the Moon, by Bruno Barreto. It was in that same year that she joined the Production team of Canal Brasil, where she made live broadcasts, shows, documentaries, and developed formats and scripts for exhibitions and special content.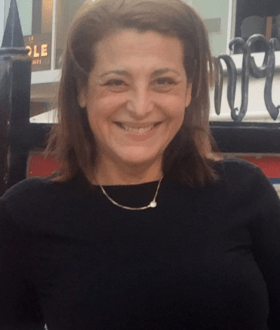 Coordinator | Mafiz | Spain
ANNABELLE ARAMBURU
In the Audiovisual Industry sector, she is responsible for the organization of Co-production and Market events. Coordinator of Mafiz, the industry area of the Malaga Film Festival, that includes six events: Spanish Screenings, Maff (Malaga Fund &  coproduction Event), Latin American Focus, Malaga Talent, MalagaWork in Progress & Málaga Doc. She has participated as director of Filmar, Argentina audiovisual industry zone. Coordinator of the Incubator, program created by Incaa, Argentina Cinema Institute for the internalization of projects in Development. She has participated as jury in Sanfic, Chile. CineMundi, Brasil. Icau, Uruguay, jury of the Incaa Incubator and Incaa award for Series TV development, Argentina.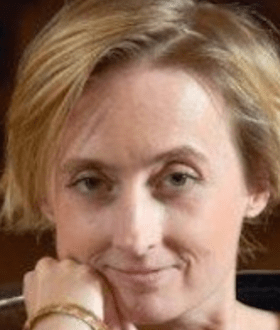 Producer | Les Films d'Ici | France
CHARLOTTE UZU
Charlotte Uzu is a senior producer specialized in the production and international financing of documentary and feature films for cinema and TV..Uzu regularly participates in study programmes (Femis, Ina, St Denis – Paris 8, Alba, Beyrouth, Talent doc Bolivia), selection committees and juries (Ficco Mexico, JCC Carthage, Dragon Forum Krakow, Paris Project, Residency of the Cinéfondation of the Cannes Film Festival, IDFA Forum Amsterdam, Extravagant India Film Festival Paris, Cinemundi Mostra Cine, Brazil, Docs DF Mexico, BAM Colombia, Cinema du Monde).Uzu is a graduate from the University of Montreal, Canada / UDLA Puebla, Mexico (Master of Arts, Anthropology) and Institut National de l'Audiovisuel (Post-graduate in Audiovisual Production), a member of the Academy of the European Film Awards, of the Association Le Deuxième Regard, and of the board of the Science and Television Association.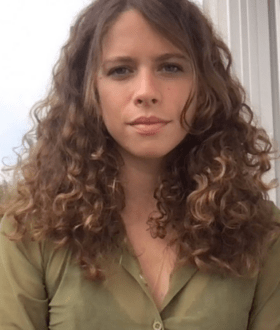 Producer | Les Valserurs | France
CLARA MARQUARDT
Clara Marquardt started working in international sales and festivals and joined Les Valseurs in the development department in 2020.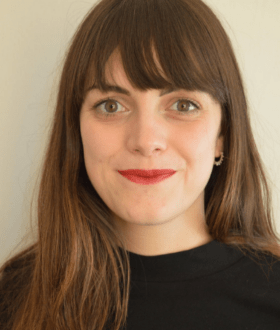 Co-Head de Vendas e Aquisições | The Party Film Sales | França
CLÉMENCE LAVIGNE
After a master's degree in political science and media management, and a one-yearinternship at the San Francisco Film Society, Clémence LAVIGNE studied film distribution at France's La Femis Film School where she wrote an essay on film sales and financing which eventually led her to start working as a sales agent for Celluloid Dreams in 2016. Then, in 2017, she won the Cinando Best Sellers Contest Award during the Cannes Film Market. She joined Doc& Film International in January 2018 as the Acquisition and Sales Manager ofthe cinema department. In October 2019, Doc& Film International was bought out by distribution company Jour2Fête. Clémence Lavigne became co-head of sales and acquisitions for the newly born sales company: The Party Film Sales.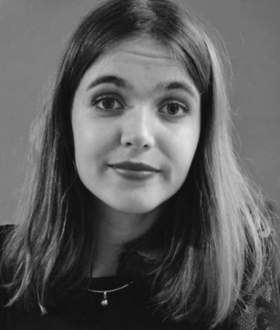 In Charge of Development | Maneki Films | France
CONSTANCE LAPEYRE
Constance Lapey regraduated from La Sorbonne in 2019, as a student in literature and cinema. She is now in charge of development at Maneki Films.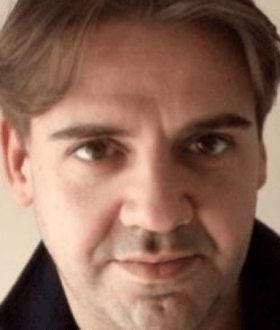 COSIMO SANTORO
Born in 1973, Cosimo Santoro is an Italian distributor, festival programmer, and film critic. As a Festival programmer, he has worked for several Italian and foreign film festivals. In 2010, he is the Head of Distribution for Atlantide Entertainment, an independent Italian distribution company with which he launched two important distribution projects (focusing especially on home video and video on demand): Queer Frame, promoting the visibility of Queer Cinema, and Indie Frame, born to promote independent and arthouse titles. In 2012, he is the person responsible for the Italian operations of US distribution company TLA Releasing. In 2013, he has left TLA to found the World Sales Agency The Open Reel, focused on the the promotion, distribution and sales of long feature films, shorts and documentaries of all kinds of genre, but with a particular attention to the new form of expressions of Queer Cinema. From the 2014, The Open Reel has also become a Distributor in the Italian territory, through its VoD platform www.theopenreel.it. From 2017, The Open Reel has also started to produce and counts now with the production of fiveshorts films and twofeatures.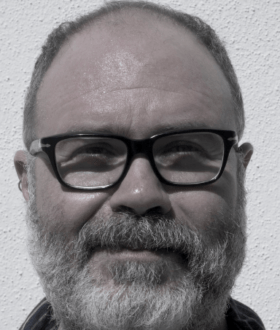 Curator TFFdoc, Torino Film Festival | Consulter DocLisboa | Italy
DAVIDE OBERTO
Born in Alba (Italy) in 1970, he moved to Turin in 1989 where he studied Philosophy, Human Sciences and Film History at the Università di Torino. In 1999 he starts the collaboration with the Torino Film Festival where in 2005 he becomes the curator of the Italian Competitions (Short Films and Documentaries). Three years later he creates a new section devoted to international documentaries in the attempt of introducing the most interesting and relevant films from a very specific and cinematic perspective in Italy: TFFdoc.From 2002 until 2009 he's been programmer of From Sodom to Hollywood – Turin GLBT FIlm Festival for which is also edited several retrospectives – in particular the one dedicated to Fassbinder, those about queer cinema in the arabic word, the spaghetti western, and "j-ender: big bang love in japan" – and tributes to Alain Guiraudie, and Adolfo Arrieta.From 2015 to 2018 he was director of Doclisboa with Cíntia Gil. He's still collaborating with Doclisboa and in 2019 edition he curated the retrospective dedicated to Jocelyne Saab.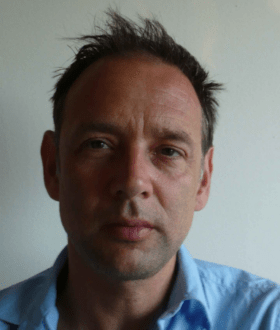 Managing Producer | Dirk Manthey Film | Germany
DIRK MANTHEY
Dirk Manthey Film Ug was founded in 2000 by Dirk Manthey and is based in Hamburg.We focus on the development and production of national and international documentaries that have a social as well as artistic relevance. Our ambition is to tell stories that touch the audience on a deeper level and reach beyond the screen. We are convinced that the medium of film can make an effective contribution to social discourse and must constantly reinvent itself as an art form.Together with our partners, we value long-term collaborations at eye level.The individual idea of each film creates unique needs. Our passion is to find a tailor-made path for each single film. In financing and production as well as in distribution, we therefore work with established partners, but at the same time we are open to alternative, creative and new ways.The strong presence of our films at renowned national and international film festivals (including Berlinale, IDFA, Karlovy Vary, Visions du Réel, CPH-Dox, Sun Dance) and their great resonance with (professional) audiences and the press (IDFA: Jury Award, Berlinale: Perspective Award, Karlovy Vary: Jury and Audience Award, and many more) are proof of the great demand for films with a strong voice and attitude of their own.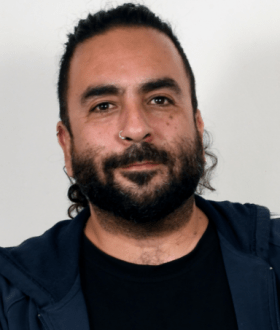 Executive Producer Molotov Cine | Director and Founder BioBioCine | Chile
EDUARDO VILLALOBOS
Audiovisual communicator graduated in Aesthetics, executive producer of films such as SentadosFrente al Fuego;Matar a un Hombre andMala Junta, among others. He was president of Acorabiobio Association, member of the Audiovisual Industry and Arts Council in Chile. He was professor and director of the undergraduate degree in Audiovisual Communication at Duoc UC. He is now the director of Education and Industry areas at Biobiocine festival, with the aim of fostering the growth of the local industry, promoting culture and supporting new talents.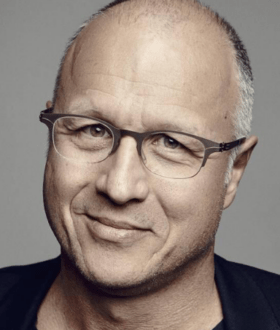 President | Pyramide | France
ERIC LAGESSE
Eric Lagesse has started his career at Pyramide on 1992 as an international sales agent. In 2008, he buys the company and becomes president of Pyramide. He is now more focussed on acquisitions and the domestic distribution. Pyramide releases in France and sell internationally approximately 15 to 17 titles per year from miscellaneous nationalities and directors such as Ahed's Knee by Nadav Lapid, Portrait Of A Lady In Fire by Celine Sciamma, Fatima by Philippe Faucon or Yalda by Massoud Bahkshi and all the films by Russian director Andrei Zviaguintsev. The library includes approximately 250 to 300 titles.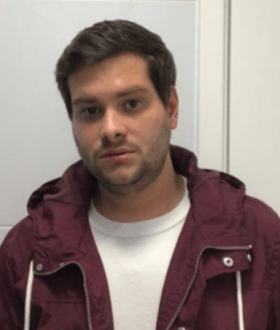 Content Manager | Viacom | Brazil
FÁBIO MOSTOF
With over 10 years of experience in the audiovisual industry, Fábio has worked with acquisition, licensing and curatorship for the channels Globosat and digital platforms. He has also worked with cinema, with the program of the Cinemark network of cinemas, being responsible for the program of various cinemas, and for bringing special content to the big screen, such as, concerts, games, TV shows and soccer championships. Currently he is the Content Manager for ViacomCBS International Studios (VIS), a division of Viacom CBS responsible for the development, production and distribution of audiovisual content for Paramount+(SVOD), MTV, Comedy Central, Paramount Networks, Nickelodeon and Nick Jr., besides external partners.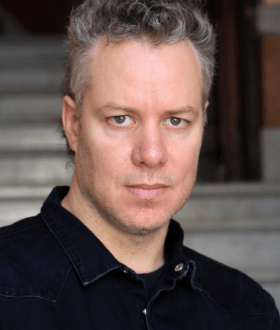 Director, Screenwriter and Producer | Uruguay
FEDERICO VEIROJ
Federico Veiroj (born in 1976 in Montevideo) is a Uruguayan-Spanish screenwriter, producer and director. He graduated in Media (Ucudal, 2000) and worked at the National Film Library in Madrid, Spain. He produced, wrote and directed his First Film, Acne (2008), which premiered at the Quinzaine des Réalisateurs at the Cannes Festival and won, among other awards, the AFI Film Festival's Grand Jury Prize. His second feature, A Useful Life (2010), played at the Toronto International Film Festival and San Sebastian Film Festival and received more than 20 awards worldwide, as well as being Uruguay's official submission for the Oscar. The Apostate (2015), shot in Madrid, was shown at the Toronto International Film and San Sebastian's Official Selection, where the film received the Fipresci award and a Special Jury Mention. As with his three prior films, Belmonte (2018) screened at both the Toronto and San Sebastian festivals and won several international awards. The Apostate and Belmonte are part of the Netflix worldwide catalogue. Between 2015 and 2017, the Viennale (Vienna International Film Festival), the Harvard Film Archive, and the Swedish Film Institute dedicated a showcase and retrospective of all his film work. The Moneychanger (2019), Veiroj's fifth film, had its World Premiere in the Platform competition section of the Toronto International Film Festival.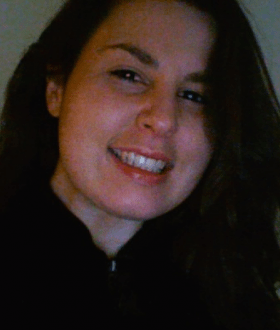 Head of Distribution and Producer | Fidalgo Film Distribution | Norway
FERNANDA RENNÓ
Fernanda Rennó is a Norwegian producer and distributor with a Master degree in Production and Distribution of Features Films at Esra, Paris in 2012 and a Ties That Bind Eave program graduated.In 2014 she starts working at Fidalgo Film Distribution as Head of Distribution and in 2018 she opens Fidalgo Film Production with an aim of producing quality films from all over the world.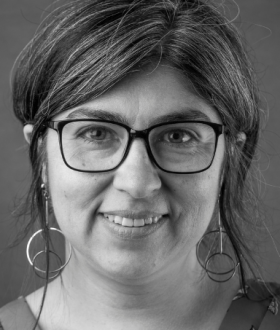 Executive Diretor CCDoc | Deputy Director Chiledoc | Chile
FLOR RUBINA
Film and television producer, she studied English / Spanish translation and has a Diploma in Cultural Management and Event Production at the Arcis University. Her approach to cinema was done through various courses taught by the Extension Center of the Universidad Católica de Chile, between 1990 and 1992. She is Executive Director of CCDoc, Deputy Director of the sectorial brand Chiledoc and in her production house, Blume Producciones, also produces documentaries: Hija, by Maria Paz Gonzalez and Alas de Mar, by Hans Mulchi. Currently she is developing two projects: Cocaína Negra, by Cristobal Valenzuela and SequíaenFlor, by Soledad Cortes. Since 2016, she has been carrying out the production module of the Master of Documentary Cinema at the Instituto de la Comunicación e Imagen de la Universidad de Chile.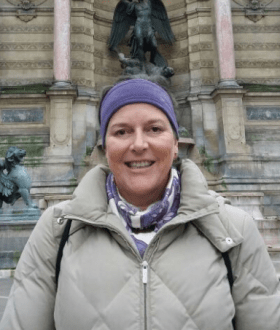 Executive Producer | Moro Filmes | Brazil
GIANNA COELHO
Graduated in Tourism by UFPR, and post-graduate in Hotel Business by Ufes/Senac (ES). Through the years she has specialized in international market working with companies such as Klabin, Credicard, RefinadoraCatarinense and HSBC. Currently she is responsible for the Executive Production and Controller of several Brazilian audiovisual productions, such as Lamento;A Batalha de Shangri-lá;Casa Izabel;Brichos 3 – Megavírusamong others.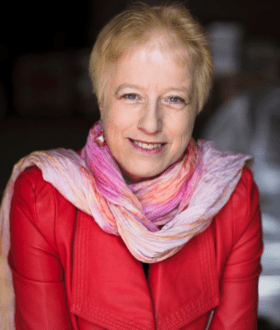 Producer | AutentikaFilms | Switzerland
GUDULA MEINZOLT
Gudula Meinzolt has been working for over 20 years in cultural management in areas such as investigation, promotion, organization of festivals, distribution, exhibition e production. Several experiences in Latin America and Africa reinforced her interest and commitment for cultural diversity and cultural exchange. Since 2004 Gudula has been working on co-production and distribution with the production companies Mil Colores Media e Autentika Films. Together with Paulo de Carvalho and Autentika Films, she did 19 co-productions, feature length documentaries and fiction films in different roles and stages, especially with directors and producers from Latin America and with European partners. Their films have won awards in Berlin, Locarno, Rotterdam and Venice. From 2005 to 2010 she was manager of the Mannheim Meetings, the international forum for co-production, sales and distribution of the International Film Festival of Mannheim – Heidelberg, Germany. From 2010 to 2020 she was head of Industry at the International Film Festival Visions du Réel in Switzerland. She now collaborates there as Industry consultant, reads projects for the film fund Visions Sud Est, and produces in Switzerland, does film marketing and impact distribution.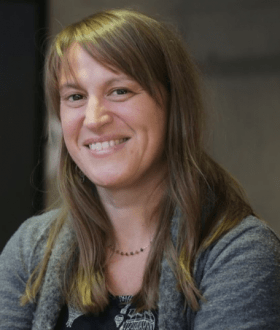 Fund Coordinator | World Cinema Fund | Germany
ISONA ADMETLLA
Sociologist and Cultural Manager. She is Lecturer, Advisor and Audience Designer.Born in Barcelona, she resides in Berlin, She is Fund Coordinator at the Berlinale-World Cinema Fund.As a freelance, she is Academic Tutor of the Master in Cultural Management of the University of Barcelona and also designs,and teaches tailor-made capacity building seminars and trainings on film financing, marketing, distribution, pitching andaudience design.She is member of the selection committee of the Maff (Malaga Festival Fund and Co-Production Event) and project's tutor. Sheis also part of the selection committee of the Icaa, Instituto de la Cinematografía y de las Artes Audiovisuales(Spain)and expertevaluator for Media Single Project and Slate Funding,among others. She participates often as speaker, trainer or advisor ininternational cultural and film events with a special focus in Spain and Latin America.She is also Eave Alumni for Marketing and Distribution and Audience Designer by the Torino Film Lab.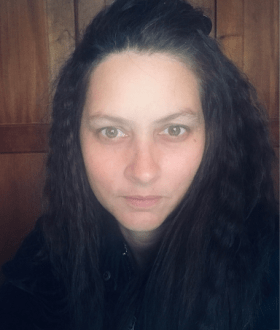 Head of the EICTV Production Chair | Cuba
IVETTE LIANG
Liang currently directs the Production Chair at the Escuela Internacional de Cine y Tv de San Antonio de los Banos (EICTV) from where he also directs the event NuevasMiradas. She is a partner and founder of Galaxia 311 SAS (Colombia) – a film production and training company where she is manager and executive producer. It is part of the Eave Producers network. She produces films in Cuba and Colombia and specializes in working with first and second films by directors. Among her filmography is La Defensa del Dragón, premiered in the Quinzaine des Réalisateurs at Cannes 2017, nominated for the Platino Awards 2018 and Macondo Awards for Best First Feature 2018, Winner of Best Director and Best Actor at the Lima Film Festival 2018; La Venganza de Jairo (by Simon Hernandez), Audience Award at the recent Sitges Festival 2019; Venecia (by Kiki Alvarez) premiered at Toronto International Film Festival in 2014 and winner of several International awards, including Best Actress at FICG 2015, Best Director, Best Director of Photography and Best Actresses at the Festival de Gramado 2015. She is currently finishing two films.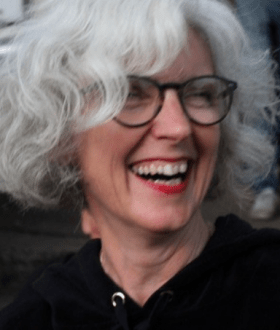 Producer | Germany
JANA CISAR
She was born in Marinánské Lázné, Czechoslovakia and lives in West-Germany since 1969. She started to work in theatre production as an assistant to David Byrne at the play The Forest (1988) by Robert Wilson, as Production manager at the German Theatre Days (1989) in Moscow and as Tour manager with the Maly Theater Leningrad (1989). She initiated programmes with Les Blank, Richard Leacock, The Brother's Quay, Jan Švankmajer, David Byrne and Thomas Brasch for Alexander Kluge's TV DCTP. Together with Manuela Strihavka she created the FilmfestivalSalzburgerSommerSzene. From 1990 she lived in Prague, worked for the Int. Karlovy Vary Filmfestival and founded with others the Czech Film Promotion. Since 1995 she lives in Berlin and works as an independent film producer. She completed the Eave workshop in 2000. In 2006 she founded Jana CisarFilmproduktionfor creative films the main focus of interest is society, culture, art and history.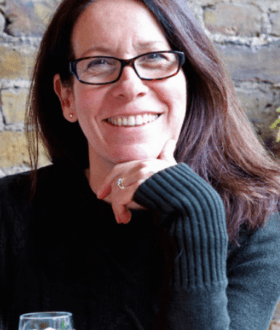 Editorial Consultant | The Whickers | United Kingdon
JANE MOTE
Jane Mote is a champion for the power and accessibility of documentary. As Consultant Editor for documentary funding foundation The Whickers she nurtures and supports new audio and film documentary-makers who share a curiosity for the world.She has helped develop film-makers at DocEdge Kolkata, Dhaka DocLab, Docs by the Sea, MyDocs (Malaysia), AND – Asian Network of Documentary (Busan) as well as leading documentary training in Uganda and for the BFI (British Film Institute) in London, UK. The former UK MD of Al Gore's documentary channel Current and Executive Editor, BBC London has worked for Discovery, Turner, BBC Worldwide, UKTV and the Africa channel.  She is also Director of UK production company Beechtobeach.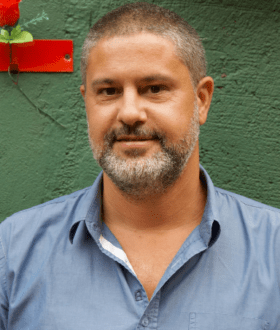 Producer | Tarea Fina | Argentina
JUAN PABLO MILLER
Born in Buenos Aires, in 1977. In 2009, created the Tarea Fina, independent film production company dedicated to the production of quality films. With his producer, they produced: La luz incidente,  by Ariel Rotter, Las buenas intenciones, by Ana García Blaya, Los sonámbulos & Las Siamesas& Un Amor, by Paula Hernández, Las acacias & Invisible, by Pablo Giorgelli, Julia y El Zorro, by Ines Barrionuevo, Ciencias naturales & El Pampero,  by Matías Luchessi, El Cerrajero y La Afinadora de Arboles,  by Natalia Smirnoff, Samurai & Delfin, by Gaspar Scheuer, Como Funcionan casi todas las cosas  & La Muerte no existe y el Amor Tampoco,  by Fer Salem, La Omision,  by Sebastian Schjaer, Respirar,  by Javier Palleiro, Ni Un Hombre Mas,  by Martin Salinas, Emilia,  by Cesar Sodero.
Director, Screenwriter and Producer | Brazil
LAÍS BODANSKY
Graduated in cinema at FAAP, directed the feature films Brainstorm, The Ballroom, The Best Things in the World and Just Like Our Parents, which participated at Berlinale, Rome, NY Film Festival, Locarno, among others. Since 2019, has been a member of the American Academy of the Oscars. For 15 years, developed and coordinated the Tela Brasil exhibition, production and audiovisual education projects in the outskirts of Brazil, taking more than 1.5 million people to the cinema for the first time. For two years, she was the CEO of Spcine, a company of the city of São Paulo, responsible for the sector in the city, including the SP Film Commission. At the moment she is finishing her sixth feature, Pedro between the devil and the deep blue sea.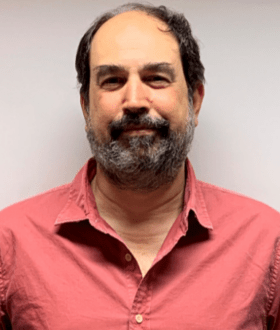 Documentary Coordinator | GloboNews | Brazil
LEDU GARCIA
He is part of the GloboNews team since the phase of pilot creation for deployment in the channel, in 1996. At the channel, he went through almost all editorials at the hard-news. He was Chief-Editor of GloboNews Especial and worked at the renovation of Jornal das Dez in 2012. In this same year, he coordinated the coverage of the PT's Mensalão trial and the municipal election. He also coordinated the coverage of the 2016 Olympic Games and the 2018 World Cup. Currently, he is responsible for the documentary curatorship, and is the executive-editor of the Cobertura Especial de Domingo. Before GloboNews, he worked as a reporter for the Jornal do Brasil.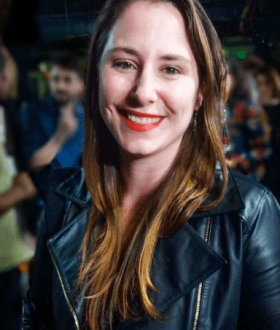 Content Manager | Boulevard Filmes | Brazil
LETÍCIA FRIEDRICH
Producer and distributor. Graduated in Cinema by Unisul-SC, post-graduate in Cinematographic Production by Escola Superior de Cinema e Audiovisual da Catalunya – Escac (Spain) and LL.M in Bussiness Law by FGV. In herwork as a producer, she produced the awarded short animation Até a China, by Marão and the children short A Culpa Édo Neymar, by João Ademir, the fiction features Amor, Plástico e Barulho, by Renata Pinheiro, Açúcar, by Renata Pinheiro and Sérgio Oliveira and the documentaries Libelu – Abaixo a Ditadura, by Diógenes Muniz and Por Onde Anda Makunaíma?, by Rodrigo Séllos.She coordinated the commercial premiere of the films Legalidade;Raia 4; Histórias que o nosso Cinema (Não) Contava;Sobre Sete Ondas Verdes Espumantes and Açúcar.Besides that, she worked with audiovisual institutions such as Centro Técnico Audiovisual – CTAv/MinC, where she producer preservation projects; Associação Brasileira de Produtoras Independentes – Bravi, where she acted as Project Coordinator; and ABCA – Associação Brasileira de Cinema de Animação, where she was the director. She is part of the directorship of Andai– Associação Nacional das Distribuidoras de Audiovisual Independente. Currently she is a partner of the Production company and Distributor Boulevard Filmes.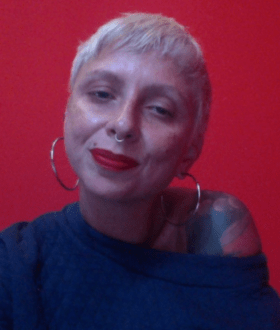 Projects Manager | Vitrine Filmes | Brazil
LETICIA SANTINON
Audiovisual curator and master's student in communication at the Universidade Federal do Recôncavo da Bahia. She programmed the movie theaters of Centro Cultural São Paulo and was part of the Film Curatorship Committee of the Municipal Circuit of Culture of São Paulo. She was a broadcast manager at Spcine and is currently a project manager at Vitrine Filmes.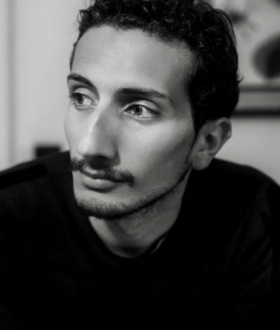 Producer,Co-founder | Dispàrte | Italy
LUIGI CHIMIENTI
He graduated in Cinema and then in Publishing before graduating in Production at the Film School Gian Maria Volonté. He produced feature films and shorts selected and awarded worldwide and attended workshops and events such as the Producer Workshop at Cannes (2016), Match Me! at Locarno (2017), the Maia Workshop (2017), Midpoint – Cold Open (2020) and the Rotterdam Lab (2021). He has served as jury member at XIV Int. Film Festival The World of Knowledge (Saint Petersburg, Russia) and at Saturnia Film Festival (Italy).The latest feature film produced, Maternal by Maura Delpero, premiered in ConcorsoInternazionale at the 72. Locarno Film Festival where it won four awards.Since 2019 he is a voting member of the European Film Academy (EFA).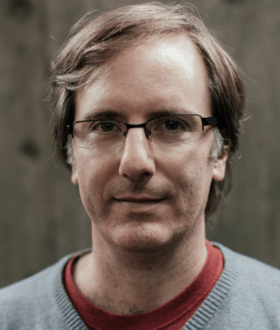 Executive Director | DocMontevideo | DocSP | Uruguay
LUIS GONZÁLEZ ZAFFARONI
Executive director of DocMontevideo, Meeting of Latin American Broadcasters – Training, Market and Network Space (2009-2021). Organizer of DOCSP – International Documentary Meeting of São Paulo (2015-2021) and of Good Pitch Brasil sinde 2020. Member of the Advisory Board of the TAL Latin American Television Network (2010-2021). He has coordinated training programs and international calls of documentaries for Al Jazeera English, Proimágenes Colombia and has participated as Jury and consultant in funds and film festivals in more than 10 countries.  Master in Documentary Creation, Pompeu Fabra University (Spain, 2006-07). Head of the BMW Foundation since 2020.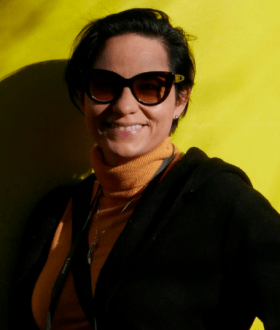 Associate Programmer | IDFA | Netherlands
MARÍA CAMPAÑA RAMIA
Associate Programmer of the International Documentary Festival of Amsterdam –IDFA, and a member of the programing staff of International Documentary Film Festival of Mallorca –MajorDocs. For 10 years she acted as Artistic Director at the International documentary Film Festival Edoc(Ecuador), with which she collaborates regularly since 2004. She integrated the programing staff of Gira de DocumentalesAmbulante (Mexico) between 2016 and 2020. She had a scholarship for the Flaherty Seminar. She co-edited the book El otro cine – Eduardo Coutinho (2012) and directed the short-film Derivadas (2015). María has participated as a curator in festivals and exhibitions at Equador, Brazil, Colombiaand United States. She writes about cinema in international publications and frequently collaborates with funds and institutions in assessing projects. She lives in Rio de Janeiro.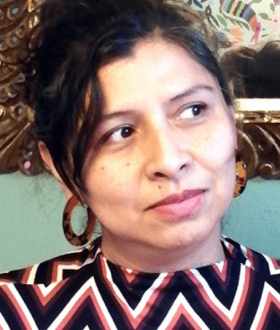 Producer | Mart Films | Mexico
MARTHA OROZCO
With great experience in production, she traveled through Latin America and the Caribbean. She created Martfilms, company specialized in feature films, about human rights, social justice, and civil liberties. Producing the first and second films from new talents. Designed the strategies and the activities to get goals in the impact campaigns. She had been promoted from the Media program at Eurodocprogram 2011 and the Film Business School from Lubeck – Germany specializing, marketing development and documentary distribution. Since 2014 to 2019 she was a head of production area in the international film school EICTV (Cuba). On 2008she was a coordinator of the documentary area at the CCC (Centro de Capacitación Cinematográfica) Mexico and she contributed with the investigation of the production Cathedra. International jury:  IDFA, Leipzig, Talents FICG and International Funds. She is an Ampasmember. https://www.imdb.com/name/nm2107907/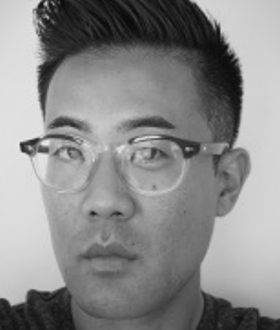 Assistant Director | Sundance Institute Feature Film Program | USA
MATTHEW TAKATA
He is the Assistant Director for the Feature Film Program's international work at Sundance Institute. His focus is on international outreach and selection for the Institute's Screenwriters and Directors Labs in Utah, FFP's international labs and workshops, and the annual Sundance/NHK Award.  Previously, Takata worked in development at GK Films, following a stint at Key Creatives and International Creative Management. He attended the University of California, Los Angeles, and is a native of the San Francisco bay area.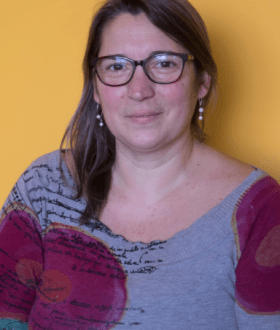 Producer | Cordon Films | Uruguay
MICAELA SOLÉ
She has been a filmmakersince 1997. Shestudied in Uruguay, Cuba and Spain. Since 1999 sheworks as a producer in Uruguayan and internationalprojects. In 2007 sheco-createdCordon Films (www.cordonfilms.com), in orderto produce feature films, usually in co-production. She has co-distributedallherproductions and she has alsobeenjury, tutor and teacher in differentoccasionsnational and internationally.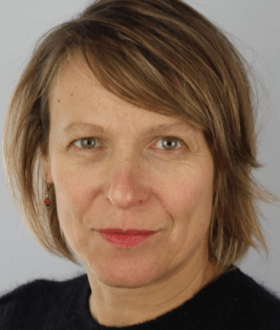 In Charge of Aide Aux Cinémas du Monde | Institut Français | France
NATHALIE STREIFF
Nathalie Streiff first worked as programing assistant of several film festivals, then supervised the film office at the French Embassy of France in Berlin, Germany. In 2006, she moved back to Paris and ran the documentary office at the Ministry of Foreign Affairs. Lateron, still at the Ministry, she was in charge of the audiovisual cooperation. From 2009 to 2011, she ran the Fonds Sud Cinéma programme, jointly with the CNC. Streiff is now in charge of Aideaux Cinémas du Monde Fund at Institut Français.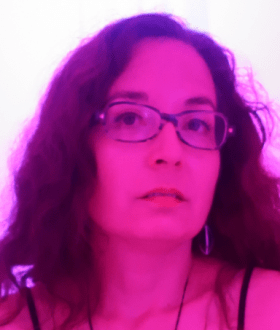 Consultant, Programmer, Critic | France
PAMELA BIÉNZOBAS
Chilean-French consultant, programmer and critic. Member of the feature film selection committee of the Locarno Film Festival. She has collaborated with funds, labs, residencies and industry events (which have included Abycine Lanza, CineGouna Platform, Doha Film Institute, Rawi Screenwriters' Lab, Lab Novos Cinemas, Input (S8), Biennale College Cinema, Torino Film Lab, La Fabrique Cinéma or The Screen – La Incubadora, among others), nominating candidates, assessing and selecting applications, mentoring filmmakers in all phases of their projects, or coaching them on their pitches; and with festivals –mainly International Film Festival Rotterdam, Berlinale Forum and Gijón Film Festival– moderating Q&As and press conferences. As a freelance writer, she has contributed to a number of dailies, magazines and books, and co-founded Mabuse.clmovie magazine (2002-2016). Former vice-president of the International Federation of Film Critics –Fipresci.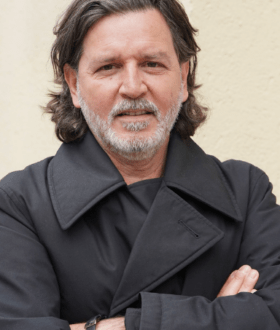 Producer | AutentikaFilms | Switzerland
PAULO DE CARVALHO
Brazilian, living in Germany since 1989, developing activities in Latin-American film production, publication and curating in international festivals. Was a film correspondent for Latin America, Spain and Portugal and Member of the Selection committee of the International Festival of Locarno, Switzerland from 2000 to 2008 and a consultant for Latin American films for Director's Fortnight from Cannes and for International Leipzig Festival for Documentary and Animated Film. He is Founder and Artistic Director of CineLatino Festival in Tübingen/Stuttgart, one of the most important platforms for the Spanish and Latin American cinema in Germany. Has founded the independent film production company Cachoeira Films, Tübingen in 1999, where he dedicates himself to the production, consulting and international promotion of Latin-American filmmakers. In 2007 he founded the independent film production company Autentika Films, Berlin, with GudulaMeinzolt.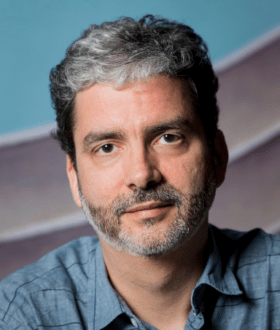 Curator and cinema critic | Brazil
PEDRO BUTCHER
Pedro Butcheris professor of Film and Media at ESPM-RJ and collaborator for newspaper Valor Econômico.  In July 2019, he completed a PhD in Universidade Federal Fluminense, with the thesis Hollywood and the film market in Brazil: beginnings of a hegemony. Between 2001 and 2014, he was the editor of the website Filme B, specialized in film market. He is part of Brasil Cine Mundi team and one of the curators of Mostra CineBH– Belo Horizonte International Film Festival. He is also part of the mentoring team of the Talent Press program at the Berlin Festival.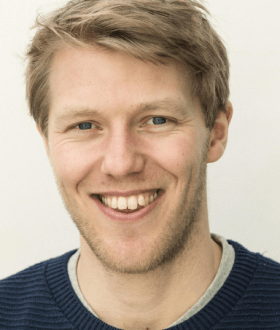 Project Manager | Sørfond | Norway
PER EIRIK GILSVIK
Per Eirik Gilsvik is project manager of Sørfond, a film production fund jointly administered by the Films from the South festival and the Norwegian Film Institute. Per Eirik has been working for the Films from the South Festival since 2012 as one of the festival's programmers and as project manager of the special section The CriticalRoom, the festival's fórum for film& debate. He has worked with Sørfond since 2014.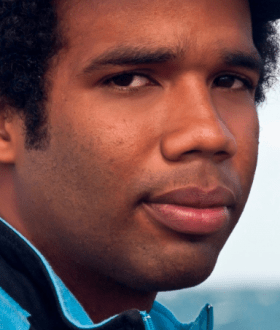 Festivals and Sales Agent | Doc & Rio | Festivals | Brasil
REINEL GARCÍA PÉREZ
Graduated in Audiovisual Communication atthe Superior Institute of Art in La Habana, in Film Production at the International School of Film and TV (EICTV) in San Antonio de los Baños and Escola de Cinema Darcy Ribeiro (ECDR) in Rio de Janeiro. Participated in the Eurodoc Training Program 2016. Author of the book Como ser umaponte, a film production manual. Professor at the International School of Film and TV (EICTV) in San Antonio de los Baños and at the Hospital for Projects of the Lanterna Mágica International Film Festival. He was the general coordinator of Nuevas Miradas Lab EICTV in 2016 and of the EICTV Production Chair in 2017. He was the co-director of the film Dias na Antártica (2020), winner of the Post-Production Award Fotosintesis of the 8th Cine Verde Festival in Barichara, Colombia. Producer of the short films A Estreia; O Pescador; Crepúsculo and the feature films Numa Escola de Havana, winner of the Goya Award for Best Ibero-American Film, and Cuba entre Sol e Luz, shown by France Televisions, Net Nowand Looke platform. Festival Agent since 2019, in front of Doc& Rio Festivals, with a catalog of more than 15 Brazilian films, both features and shorts, which has been distributed internationally.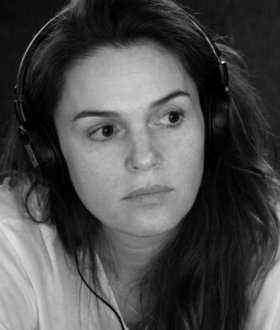 Distributor, Producer | Forte Filmes | Brasil
RENATA PASCHOAL
Actress by formation and the Producer heading the Forte Filmes, Renata Paschoal has worked with filmmaker Domingos Oliveira for 16 years. As an actress she has worked with great directors such as Antunes Filho, Camila Amado and Ernesto Picollo. She has produced for cinema several hits such as the awardedInfânciawith Fernanda Montenegro andBR716with Caio Blat. In 2017, she started directing besides Domingos Oliveira the series Confissões de Mulheres de 50,available at Canal Brasil and Globoplay.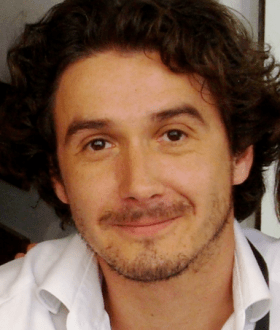 Producer | Promenades Films | France
SAMUEL CHAUVIN
 He has worked in the production of numerous films. His latest co-productions with Latin America are: Ceniza Negra by Sofia Quiros (Costa Rica), Cannes Critics Week 2019; Perro Bombaby Juan Caceres (Chile), Festivalsof Miami, Malaga, Gramado, Guadalajara... (2019); Santa y Andres de Carlos Lechuga (Cuba), Toronto, San Sebastian... (2018). Beside his production activities, he participates in workshops focused on international co-production in Bolivia Lab, Morelia Lab, EICTV of Cuba and Sembrando Cine in Caracas. He was also a jury member at the Bolivia Lab, the Riviera Maya Lab, the festivals of Havana, Cartagena and for Proimágenes (FDC) of Colombia. He is actually producing two majority French feature film shot in Haiti and Martinica island.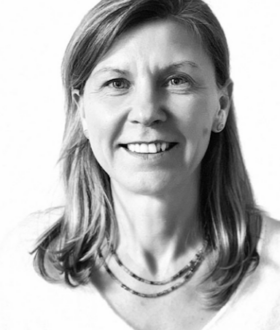 Ceo and Co-Owner | Jour2fête | France
SARAH CHAZELLE
Graduated from EAP-ESCP ( Paris Oxford Berlin stream) and a BA in economics, Sarah gathered a 10 year experience in the media/film industry in various countries, before cofounding in November 2006 the film distribution company Jour2fête and in 2019 the international film sales company The Party Film Sales.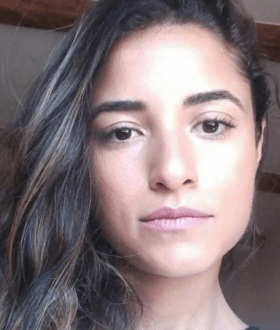 Content All-Rounder | Globo Filmes | Brasil
SARAH LEMOS
All-rounder of content –strategy and curation of creation and production. Sarah has a degree in Journalism from PUC-Rio and has a postgraduate degree in Marketing at Coppead. With 12 years of experience, 10 at Grupo Globo, she worked at GNT, Multishow, Novas Mídia and Philos, SVoD channel for streaming documentaries and documentary series. Today she is part of the Globo Filmes team, where she takes care of the management, evaluation and follow-up of documentary projects with the GloboNews channel, in addition to content trends and performance analysis.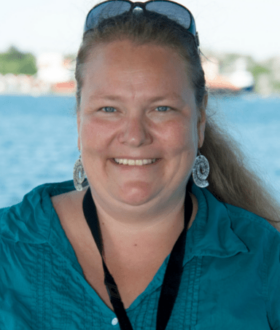 Programme Manager Europe | EAVE | Luxembourg
SATU ELO
Satu Elo works since 2010 as the Programme Manager Europe of Eave – European Audiovisual Entrepreneurs, based in Luxembourg. She is responsible for the organization of Eave Producers Workshop, Eave+ and Eave on Demand, among others.During 2004-2010 she worked at the Finnish Film Foundation as part of the team responsible for the international promotion of Finnish films, and during 1998-2004 she was in charge of the executive management and part of the programming team of Espoo Ciné International Film Festival in Finland. Other earlier activities include work as freelance journalist and translator.Satu Elo is a member of European Film Academy.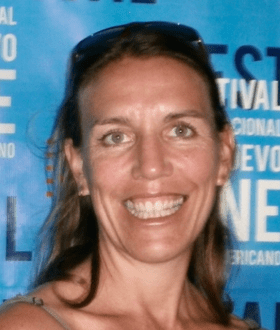 Producer | ParatiFilms | France
SÉVERINE ROINSSARD
Séverine started Parati Films with the goal of creating a cinematic exchange program, most notably between France, Europe and the countries of Latin America. The dynamism of the four areas of Parati Films: event organization and provision of services, script, screenplay and subtitle translation (including consulting services), production and teaching production management, has resulted in collaborations with countless professionals from the world of cinema and international festivals. One such example is the Cannes Film Festival, where since 2011 Parati has been the official partner of the InstitutFrançaisin the selection of projects and the coordination of the La Fabrique des Cinémas du Monde program – and also allowed to get for involvement in co-production projects.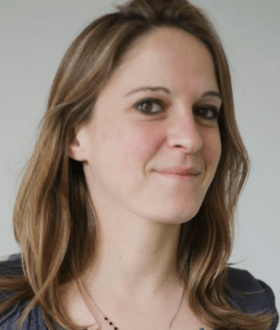 Producer| Cinéma Defacto | France
SOPHIE ERBS
Sophie Erbs belongs to a generation of producers, who are dedicated to building creative bridges between talents from all countries.She is partner in Cinéma Defacto, and in her co-owned independent company Gaïjin. She is a member of both EAVE and ACE and has produced and co-produced 20 feature films.Films such as Los Perrosby Marcela Said (Cannes 2017), Milla by Valérie Massadian (Prix Spécial du Jury, Locarno 2017), The Harvesters by Etienne Kallos (Un Certain Regard 2018), The Load by Ognjen Glavonic (Quinzaine des Réalisateurs 2018), Apprentice by Boo Junfeng (Cannes 2016), or The Here After by Magnus von Horn (Cannes 2015).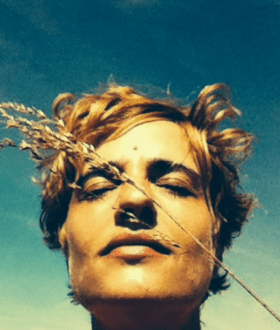 Programmer, Project Analyst, Industry Manager | IFFR | Portugal
SUSANA SANTOS RODRIGUES
Zimbabwe-born Portuguese advisor for the territories of Latin American (Rotterdam), Industry Manager (IndieLisboa), programming delegate (Bildrausch), mentor (Pro Hub Rotterdam, Tabakalera, First Cut Lab), and project analyst (HBF, Doha, Proimágenes, European Union's Creative Europe – Media), living in between Europe and Latin America. Formerly, film programmer/international delegate (Karlovy Vary, Cinéma du Réel, Rio de Janeiro, Kerala, among others), festival manager (Films Boutique).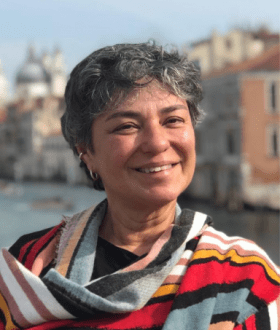 Senior Director–Head of Pan-Regional Fiction Development | Viacom | Brazil
TEREZA GONZALEZ
She works with audiovisual for 30 years. Though out her career, she was responsible for the production of 29 feature films and over 200 advertising films. As a producer, she launched feature films and TV shows such as O Grande Gonzalez (FOX); first and second seasons of the show O Negócio (HBO); the journalistic satireprogram Greg News (HBO) and the documentary series Portátil (Comedy Central), which was indicated for the Internacional Emmy 2017 in the category of Best Artistic Program. For five years, she occupied the seat of CEO in the Porta dos Fundos Company, joint venture with the  Viacom group, where projects such as the series Borges (Ian SBF), exhibited at the Comedy Central and Netflix; and Homens? S1 and S2 (created by Fabio Porchat), exhibited at the Comedy Central and Amazon Prime were born. Still with Porta dos Fundos, Tereza was also producer of projects, such as, the Especial de Natal do Porta dos Fundos – Se Beber Não Ceie, also exhibited by Netflix and winner of the International Emmy 2019 in the category Best Comedy; and the internationalization of the channel, which launched in April 2019 the Backdoor, channel of Porta in Spanish, based on Mexico. Currently, Tereza Gonzalez is the senior director at ViacomCBS International Studios, responsible for leading the fiction development area in the pan-regional level (Brazil, Latam e Canada).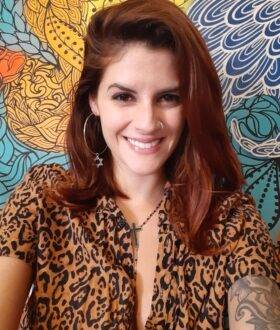 Executive Advisor | Pandora Filmes | Brazil
THAISA ZANARDI
Thaisa Zanardi has a Bachelor's Degree in Visual Arts with a postgraduate degree in Multimedia/Audiovisual. Among her career, she has already worked with educational action at Sesc and NGOs, she has worked at the Museum of Image and Sound in management and operations, also work in her personal artistic murals and illustrations. She entered the cinema market in 2016, working on the Pandora Filmes programming where she follows the releases so far.