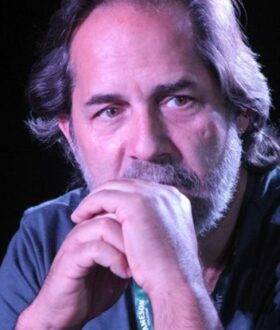 Sales Agent | Habanero Film Sales | Brazil
ALFREDO CALVINO
More than 35 years of experience in the audiovisual industry, a veteran of festivals and international markets. He was a Sales Executive for ICAIC, Cuba. International sales manager at Grupo Novo, Brazil. Founder and CEO of the Mexican distribution company Latinofusion. Since 2011, he has been the general director of Habanero Film Sales, a Brazil-based international sales agency specialized in Ibero American films.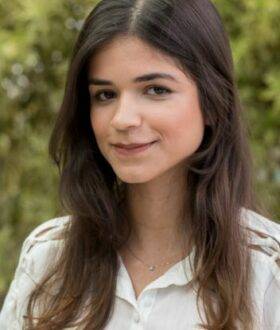 Original Content and Acquisition Analyst | Canal Brasil | Brazil
AMANDA SOARES
She began her professional career in the visual arts, producing video art works. She has experience in research and film critique, and worked in film production and editing. She has been working for over eight years with film curatorship and content development. She  is currently an Acquisition and Original Content Executive at Canal Brasil (Grupo Globo) and is responsible for research and selection of feature and short films and development of original series.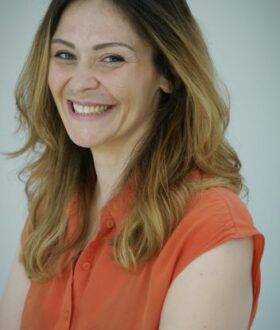 Programmes coordinator | TorinoFilmlab | Italy
ANGELICA CANTISANI
Born in 1984 close to Milan. Graduated in Foreign Languages for Communication and Information in Milan; in 2008 she obtains a master in Cinema Communication and Promotion. In 2008 she works for Eave in Milan and starts working for Film Commission Torino Piemonte, as international events and projects coordinator. Since 2011 she has been managing director for the EUFCN, the Association of the European Film Commissions. At the moment the association counts on almost 100 members, from 30 European Countries and it's one of the most important reality involved in the promotion of European cinema. She joined TorinoFilmLab in 2016 as project manager for the program SeriesLab and now she is programmes coordinator.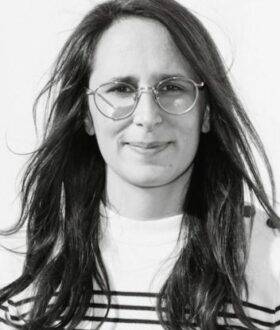 Producer | In Vivo Films | France
CLAIRE CHARLES-GERVAIS
She began her career at Canal+. After spending two years in the United States and working for the international sales agent Ondamax and a year at Fidélité Films as a business affairs, Claire worked for four years as a business affairs, then CFO at Urban Distribution International and its production and distribution branches Urban Factory and Urban Distribution. She was selected to participate in the 31st edition of ACE Producers last year. In 2015, she joined forces with Louise Bellicaud in to create the production company In Vivo Films with the desire to support talents from all around the world. Their association makes In Vivo Films a unique company, combining legal knowledge, production strategy and a perfect mastery of European and international markets.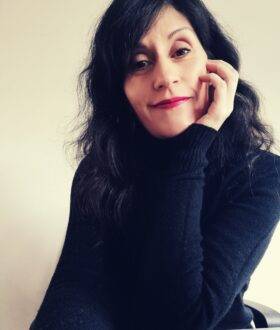 Executive Producer | Islote Post | Chile
CLAUDIA ROJAS
Producer of fiction and non-fiction series and feature films. Executor of several management programs for the strengthening of the Chilean audiovisual sector. Beneficiary of national and international public funds for audiovisual production. Professor in the area of production for more than 10 years in different Chilean universities.
World Sales, Producer | The Open Reel | Italy
COSIMO SANTORO
Born in 1973, Cosimo Santoro is an Italian distributor, former festival programmer, and film critic. Member of the EFA and consultant for First Cut Lab, during the years, he has served several juries (Berlinale Teddy Awards, San Francisco Frameline, Lisbon Queer Lisboa, Prague Mezipatra and lately Tarragona REC and Madrid Margenes, among others) and gave industry masterclasses at several events including Bogota BAM, Tel Aviv TLV Fest, Barcelona Fire!! and Buenos Aires ABC Bafici. In 2012, he founded the world sales agency The Open Reel, focused on the the promotion, distribution and sales of feature films, shorts and documentaries of all kinds of genre, but with a particular attention to the new form of expressions of contemporary cinema.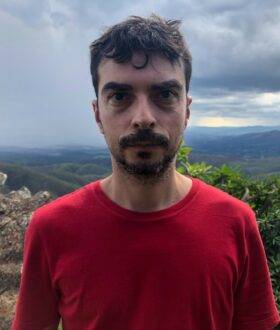 Distributor | Embaúba Filmes | Brazil
DANIEL QUEIROZ
He is the CEO of the distribution company Embaúba Filmes and Embaúba Play. He began his career in film club in the 1990s. He was coordinator and programmer of two important movie theaters in Belo Horizonte, Cine Humberto Mauro and Cine 104 and curator of several festivals, as Belo Horizonte International Short Film Festival of Belo Horizonte and Semana Film Festival.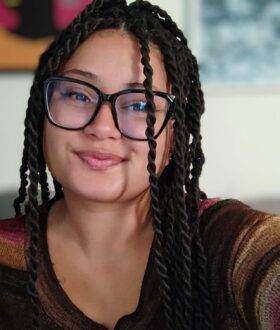 Executive Producer | Druzina Content | Brazil
DANIELA AZEREDO
Graduate in Animation Cinema, Daniela Azeredo primarily works as an Executive Producer, being part of the award-winning audiovisual production company based in Porto Alegre, Druzina Content, involved in various audiovisual projects, from films and series to games. Additionally, she founded her own production company, Hathor Filmes, in the city of São Paulo. Among the productions she is involved in as part of the executive team, we can highlight Exu e o Universo (2022), directed by Thiago Zanato, a winner at the Rio International Film Festival and the São Paulo International Film Festival, Contos do Amanhã (2021), a co-production between Druzina Content and Bactéria Filmes, a sci-fi and fantasy film with multiple international awards, and the game Winged, currently in finalization.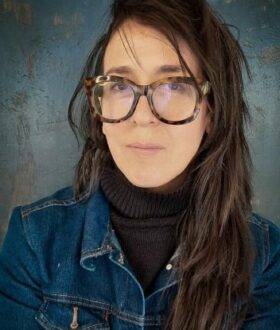 Producer | Burning | Colombia
DIANA BUSTAMANTE ESCOBAR
Filmmaker and programmer, she studied cinema at the National University of Colombia. As a producer, she has been known for supporting authors whose vision and voice explore new perspectives, such as Ciro Guerra, Oscar Ruiz-Navia, Nicolas Pereda, Julio Hernadez-Cordon and Apichatpong Weerasethakul.  "Our Movie" is her first documentary feature film, supported by the Colombian Film Development Fund and the Film Fund of the Aquitaine Region in France.
Executive Director | Conecta | Chile
DIEGO PINO ANGUITA
Producer and executive director of the Chilean Documentary Corporation CCDoc (www.ccdcoc.cl), an organization created to promote Chilean documentaries in Chile and abroad. His films have been selected in important international markets and festivals such as Visions du Réel, DokLeipzig, Karlovy Vary Film Festival, Bafici, among others.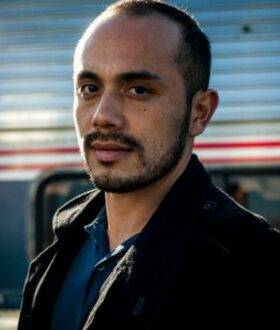 Producer | Machete | Mexico
EDHER CAMPOS
Founder and director of the production company Machete. He has been the producer of 10 outstanding feature films, including acclaimed Cannes Film Festival award-winning debut features, such as Michael Rowe's Año Bisiesto (Camera d'Or for Mexico in 2010) and Diego Quemada-Diez's La Jaula De Oro (Best Performance in Un Certain Regard 2013); and recently Huesera (Nora Ephron Award and Best New Director Award at Tribeca, Citizen Kane Award for Best New Director and the Blood Window Award for Best Ibero American Film at the Sitges Festival). He is also a partner and producer at the company Zafiro Cinema, with whom he has produced with Gabriela Maire Te Llevo Conmigo, Heidi Ewing's first feature film (Sundance winner and 2020 Spirit Awards nominee) and Vinko Tomicic's upcoming El Ladrón de Perros (The Dog Thief). Since 2020, Edher Campos is an active member of the Academy of Motion Picture Arts and Sciences of the United States.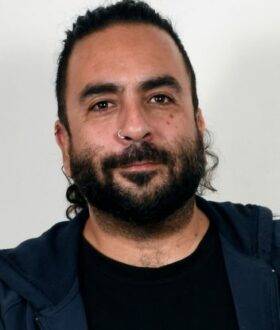 Executive Producer and Director | Molotov Cine, Encuentros BioBioCine | Chile
EDUARDO VILLALOBOS
Audiovisual communicator graduated in Aesthetics, executive producer of films such as Sentados Frente al Fuego; Matar a un Hombre and Mala Junta, among others. He was president of Acorabiobio Association, member of the Audiovisual Industry and Arts Council in Chile. He was professor and director of the undergraduate degree in Audiovisual Communication at Duoc UC. He is now the director of Education and Industry areas at BioBioCine festival, with the aim of fostering the growth of the local industry, promoting culture and supporting new talents.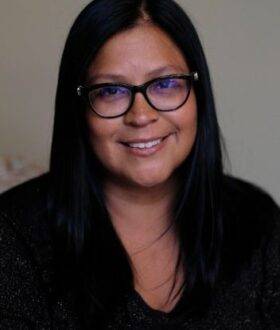 Producer | Chullachaki Cine | Peru
ENID "PINKY" CAMPOS
She assumed her first production in 2002 with Días de Santiago, Josue Mendez's first film. Since then, she is/has been the producer, associate producer, production manager or executive producer of more than 30 films, many of which can be considered the most important Peruvian films of the past 20 years as: Madeinusa (Claudia Llosa), Dioses (Josué Méndez), Paraíso & NN (Héctor Gálvez), Magallanes (Salvador del Solar), Retablo (Alvaro Delgado-Aparicio), Canción sin Nombre (Melina León), among others. She has produced series for Netflix, Movistar and Amazon. In Mexico: Tijuana. In Perú: Un Día Eres Jóven and El Día de mi Suerte. In Colombia: Ruido Capital. She currently has three films to be premiered on 2023 El Caso Monroy (Josué Méndez), Soltera Codiciada 2 (Joanna Lombardi), Muerto de Risa (Gonzalo Ladines) and three projects in development.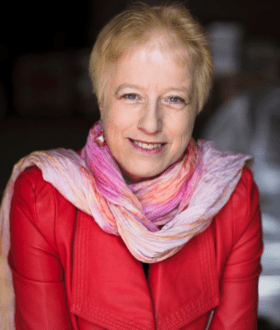 Producer | AutentikaFilms | Switzerland | BRASIL CINEMUNDI COLLABORATOR
GUDULA MEINZOLT
She has been working for over 20 years in cultural management in areas such as investigation, promotion, organization of festivals, distribution, exhibition e production. Several experiences in Latin America and Africa reinforced her interest and commitment for cultural diversity and cultural exchange. Since 2004 Gudula has been working on coproduction and distribution with the production companies Mil Colores Media e Autentika Films. Together with Paulo de Carvalho and Autentika Films, she did about 20 coproductions, feature length documentaries and fiction films in different roles and stages, especially with directors and producers from Latin America and with European partners. Their films have won awards in Berlin, Locarno, Rotterdam and Venice. From 2005 to 2010 she was manager of the Mannheim Meetings of the International Film Festival of Mannheim – Heidelberg, Germany. From 2010 to 2020 she was head of Industry at the International Film Festival Visions du Réel in Switzerland. She now collaborates there reading and selecting the projects for the Industry. She works as producer and distributor in Switzerland, specializing in audience development and outreach/impact strategies. With Let's Doc! she organizes the annual documentary week all over Switzerland. She offers training for pitches, project development, production and audience design. As "green consultant" she commits to a sustainable film production and distribution in Europe.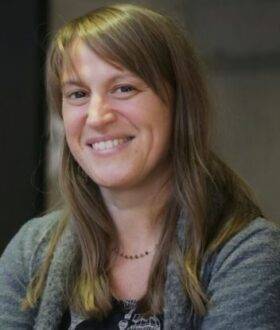 Fund Coordinator | World Cinema Fund | Germany
ISONA ADMETLLA
Sociologist and cultural manager. Lecturer and consultant. Audience designer born in Barcelona and based in Berlin since 2001. She works at the Berlinale World Cinema Fund as a fund coordinator and evaluator. She also designs and conducts seminars and training courses on aspects of audiovisual production, film project financing, marketing, distribution and audience design.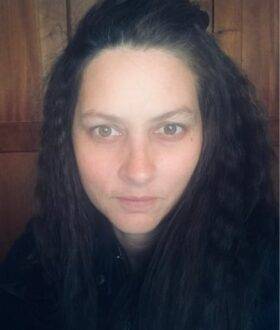 Head of the Production Chair and the Lab | EICTV – Nuevas Miradas | Cuba
IVETTE LIANG
Since 2018 she has directed the Chair of Production at the International School of Film and TV in San Antonio de los Baños – EICTV, Cuba. Since 2019 she has been the director of the Nuevas Miradas project development laboratory. From 2013 she became a partner and founder of the Film Production and Training Company Galaxia 311 SAS (Colombia). Since 2015 she has been part of the Eave network of producers. Founding member of Ribelabs. She specialises in working with debut films and coproduces with multiple countries. Among her filmography are La Defensa del Dragón, released in the Cannes Directors' Fortnight, La Venganza de Jairo (dir. Simón Hernández), audience award at the Sitges Festival 2019 and Regreso al Mar de mis Muertos – WIP – selection in Goes to Cannes 2022. In 2022, she releases Bajo un Sol Poderoso (dir. Kiki Álvarez) at the Havana Film Festival and will have its International premiere at the Toulouse Film Festival 2023.
Producer | El Viaje Films | Spain | OFFICIAL JURY
JAMIE WEISS
He has been a producer with El Viaje Films since 2015. As coordinator of international coproductions he has participated in markets, festivals and pitching all over the world, bringing an international perspective to this award winning company.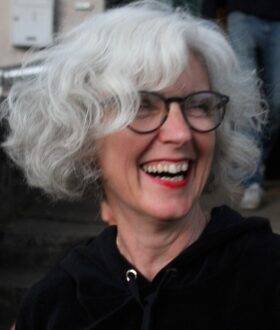 Producer | Jana Cisar Filmproduktion | Germany
JANA CISAR
She was born in Marinánské Lázné, Czechoslovakia and lives in West-Germany since 1969. She started to work in theatre production as an assistant to David Byrne at the play The Forest (1988) by Robert Wilson, as Production manager at the German Theatre Days (1989) in Moscow and as Tour manager with the Maly Theater Leningrad (1989). She initiated programmes with Les Blank, Richard Leacock, The Brother's Quay, Jan Švankmajer, David Byrne and Thomas Brasch for Alexander Kluge's TV DCTP. Together with Manuela Strihavka she created the Film festival Salzburger Sommer Szene. From 1990 she lived in Prague, worked for the Int. Karlovy Vary Film festival and founded with others the Czech Film Promotion. Since 1995 she lives in Berlin and works as an independent film producer. She completed the Eave workshop in 2000. In 2006 she founded Jana Cisar Filmproduktion for creative films the main focus of interest is society, culture, art and history.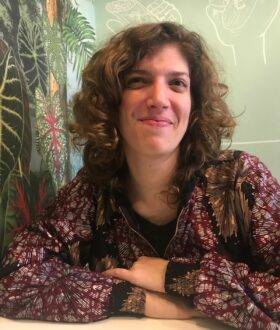 Producer | Sancho&Punta | Brazil | OFFICIAL JURY
JULIA ALVES
Graduated from ECA-USP and Master in Cultural Heritage, Landscapes and Citizenship at Univ. Federal de Viçosa (UFV), works as producer, with focus on arthouse films and international coproductions. Among her works are Yesterday There Were Strange Things In The Sky, by Bruno Risas (Cinéma du Réel 2020 - Best First Film), Private Footage, by Janaína Nagata (IDFA 2022 - The Beeld & Geluid Reframe Award), The Delinquents, by Rodrigo Moreno (Festival de Cannes 2023 – Un Certain Regard), and The Buriti Flower, by Renée Nader Messora and João Salaviza, winner of the Ensemble Prize at Festival de Cannes 2023. She's partner in the production company Sancho&Punta and collaborates in the Portuguese company Oublaum Filmes. She is a Berlinale Talents 2019 alumni and of EAVE Producers Workshop 2023.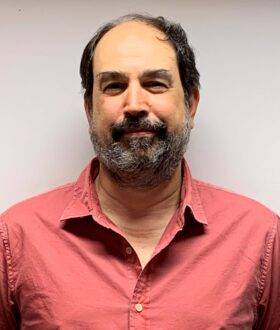 Documentary Coordinator | Globonews | Brazil
LEDU GARCIA
He is part of the GloboNews team since the phase of pilot creation for deployment in the channel, in 1996. At the channel, he went through almost all editorials at the hard-news. He was chief-editor of GloboNews Especial and worked at the renovation of Jornal das Dez in 2012. In this same year, he coordinated the coverage of the PT's Mensalão trial and the municipal election. He also coordinated the coverage of the 2016 Olympic Games and the 2018 World Cup. Currently, he is responsible for the documentary curatorship, and is the executive-editor of the cobertura epecial de domingo. Before GloboNews, he worked as a reporter for the Jornal do Brasil.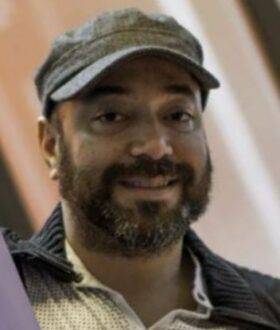 Advisor | MAFF – Málaga Festival | Spain | OFFICIAL JURY
LEONARDO ORDÓÑEZ
He is a public administrator from the University of Chile, with a master's in Public Policy and Government from Flacso, with more than 20 years of specialization and research in economic, the creative industry, and the creative sectors within Chile and Latin America. A scholar in prestigious Universities he was invited by the Public Policy Program of the David Rockefeller Center for Latin American Studies at Harvard University. He designed and led the Corfo Film and Audiovisual Industry Promotion Program in Chile. A founding member of the Council of Art and the Audiovisual Industry of Chile. He has advised more than500 film and television companies and projects to define business models and strategies for new content in Ibero-America. He has been the ministerial adviser on economy and culture. He was Executive Secretary of the Interministerial Committee for the Creative Economy and main promoter of strategic actions in Latin America for sector ssuch as cinema, publishing, fashion, and music, among others. He is an advisor to the International Content Committee of the Industry Zone of the Malaga International Film Festival.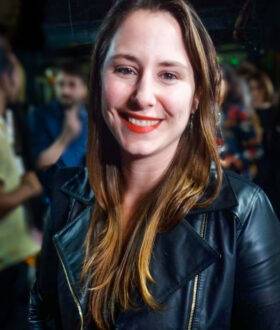 Producer and Distributor | Vitrine Filmes | Brazil
LETÍCIA FRIEDRICH
As a producer, she produced the award-winning short films Lunch Break, by Nina Kopko, and Sheelaiton, by Marão, and the feature films Love, Plastic and Noise, by Renata Pinheiro, and Libelu – Abaixo a Ditadura, by Diógenes Muniz. As a distributor, she coordinated the release of more than 10 feature films, among them King Car, Lane 4, Resistance and Açúcar.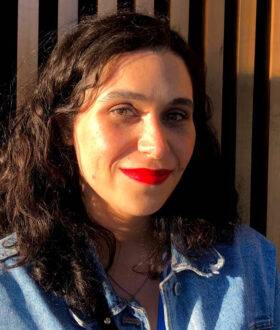 Managing Partner | More Than Films | Brazil & Spain
LIDIA DAMATTO
Graduated in Cinema at Faap, she also studied Screenwriting and Entertainment at UCLA (USA) and new distribution models at DFFB (Germany), in addition to having participated in the training programs, Locarno Industry Academy, Berlinale Talents and Torino Film Lab. She worked in development at the American production company Ambush Entertainment and at film festivals, coordinating the first edition of Ambulante California and managing the programming of the Hollywood Brazilian Film Festival. She worked as sales and acquisitions manager at the American sales label FiGa Films and at O2 Play, distributor part of the O2 Filmes group, managing the sale of Brazilian and Latin American productions in the international market. Currently she co-founded and manages international sales label MoreThan Films, based in Barcelona, and also works as a consultant in pitching, development and production labs such as the Toolbox program from the Berlin International Film Festival.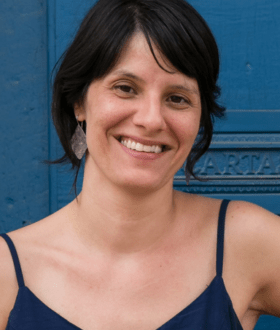 Curator and Researcher | Brazil | BRASIL CINEMUNDI COLLABORATOR
LILA FOSTER
Researcher, curator and audiovisual preservationist. Since 2017, she has been part of the Mostra de Cinema de Tiradentes programming team. In recent years, she has participated as a programmer for the festivals: Curta 8 – Curitiba Super-8 International Film Festival, (S8) Periférico Film Festival (La Coruña, Spain), Fica – International Environmental Film Festival, Goiânia Mostra Curtas and Mostra de Ouro Preto. As a researcher, her work focuses on amateur and experimental production in Brazil, with research published in magazines such as Film History (USA), Aniki (Portugal), Vivomatografias (Argentine), Significação (Brazil), among others.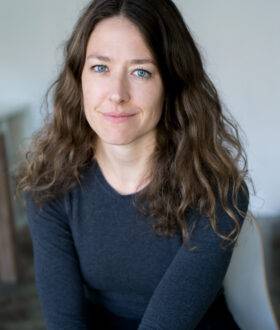 Producer | Art et Essai | Canada
LINE SANDER EGEDE
She was born in Copenhagen and has been living in Montreal since 2015. After moving to Montreal, she graduated from the Cinema program at L'inis in 2017, and in 2020 she produced the feature film Vacarme, directed by Neegan Trudel, which won an Iris Award for Best first feature 2021. In 2021 feature documentary Gabor directed by Joannie Lafrenière premiered at RIDM and was selected at Hot Docs and Full Frame film festival. In 2021 she joined the production company Art et essai as producer and partner and in September 2023 will the Art et essai produced feature film Humanist Vampire Seeking Consenting Suicidal Person have it's premiere at the Biennale and at TIFF .She is also a board member of the Quebec independent producers union UPPCQ.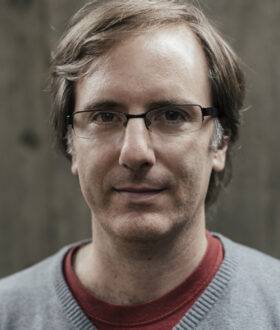 Executive Director | DocMontevideo, DocSP | Uruguay
LUIS GONZÁLEZ ZAFFARONI
Director of DocSP – International Documentary Meeting of São Paulo (2015-2023) and of Good Pitch Brasil since 2020. Founder director of DocMontevideo, (2009-2023). Member of the Advisory Board of the TAL Latin American Television Network (2010-2023). He has coordinated training programs and international calls of documentaries for Al Jazeera English, Proimámages Colombia and has participated as Jury and consultant in funds and film festivals in more than 10 countries. Master in Documentary Creation, Pompeu Fabra University (Spain, 2006-07). Responsible leader of the BMW Foundation since 2020.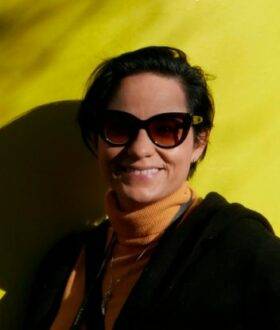 Programmer | IDFA | Netherlands
MARÍA CAMPAÑA RAMIA
She is a programmer at the International Documentary Film Festival Amsterdam – IDFA and a member of the MajorDocs programming team (Spain). For ten years she was the artistic director of the International Documentary Film Festival Encuentros del Otro Cine – Edoc (Ecuador), with which she has collaborated regularly since 2004. She was part of the programming team for Gira de Documentales Ambulante (Mexico) between 2016 and 2020. She was a Flaherty Seminar fellow. She coedited the book El otro cine de Eduardo Coutinho (2012) and directed the short Derivadas (2015). María has curated exhibitions and screenings in Ecuador, Brazil, Colombia and the United States. She writes about cinema in international publications and collaborates with funds and institutions to evaluate projects. She lives in Rio de Janeiro.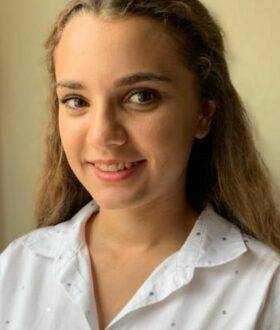 Sales and Festivals Executive | Reason8 Films | United Kingdom
MARINA KONYAKHINA
She has been with Reason8 for almost five years, part of her responsibilities is the evaluation of work-in-progress projects in markets around the world (Tokyo, Thessaloniki, Bucharest, Cannes). She manages sales in territories like Latin America, France, Spain and Portugal. Also, she is in charge of finding niche festivals for our films.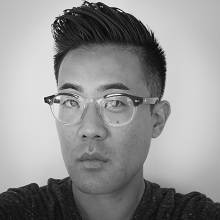 Assistant Director | Feature Film Program, Sundance Institute | USA
MATTHEW TAKATA
He is the assistant director for the Feature Film Program's international work at Sundance Institute. His focus is on international outreach and selection for the Institute's Screenwriters and Directors Labs in Utah, FFP's international labs and workshops, and the annual Sundance/NHK Award.  He attended the University of California, Los Angeles, and is a native of the San Francisco Bay Area.
Director | Olhar | Brazil
PAULA GOMES
Audiovisual distributor and producer, graduated in Marketing at Fundação Getúlio Vargas São Paulo. She is Co-founder at Olhar, an independent distributor responsible for releasing more than 30 features at the Brazilian commercial circuit. Previously, worked as executive producer in shorts, features and television content. Also contributed to the public administration as coordinator of the Southeast Regional Office of the Production Line of Content for Public TVs FSA/ Ancine from 2014 to 2016 and was part of the management team of Fundação Aperipê, a network of public TV and radio, between 2007 and 2011. Between 2021 and 2022 chaired the Associação de Vídeo e Cinema do Paraná and, from 2020 to 2021, she was part of the Board of Culture of Curitiba.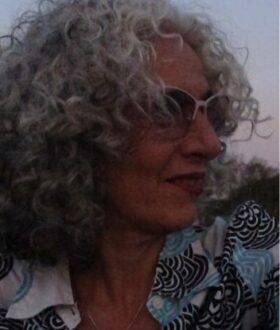 Producer | MaravillaCine | Argentine
PAULA ZYNGIERMAN
Anthropologist, producer, professor. Participant of Eave-Puentes, Di Tella Film Program, and Sundance Documentary Institute Fellowship. Since 1991, she has worked in Film and TV production in companies such as K&S, Histórias Cinematográficas, Lita Stantic, Patagonik; and accompanying directors such as Leonardo Favio, Alejandro Agresti, Héctor Babenco, Martín Rejtman, Walter Salles, Juan Campanella, Santiago Segura, Adrián Caetano, Lucía Puenzo. In 2016, she created Maravillacine with Leandro Listorti, where they have produced numerous feature films that participated in Festivals such as: Herbaria (Jury Prize Visions du Réel), Errante (Innovation Award Mar del Plata), Amando a Martha (IDFA Luminus), Ese Fin de Semana (San Sebastian New Directors), Mapa de Sueños Latinoamericanos (Best Documentary Cinélatino, Toulouse), Las Facultades (Grand Prix Zinebi), Marilyn (Berlinale), and La Película Infinita (Rotterdam).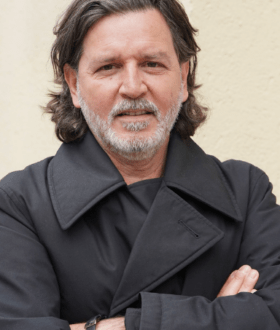 Producer | AutentikaFilms | Germany | BRASIL CINEMUNDI COLLABORATOR
PAULO DE CARVALHO
Brazilian, living in Germany since 1989, developing activities in Latin-American film production, publication and curating in international festivals. Was a film correspondent for Latin America, Spain and Portugal and Member of the Selection committee of the International Festival of Locarno, Switzerland from 2000 to 2008 and a consultant for Latin American films for Director's Fortnight from Cannes and for International Leipzig Festival for Documentary and Animated Film. He is Founder and Artistic Director of CineLatino Festival in Tübingen/Stuttgart, one of the most important platforms for the Spanish and Latin American cinema in Germany. Has founded the independent film production company Cachoeira Films, Tübingen in 1999, where he dedicates himself to the production, consulting and international promotion of Latin-American filmmakers. In 2007 he founded the independent film production company Autentika Films, Berlin, with Gudula Meinzolt.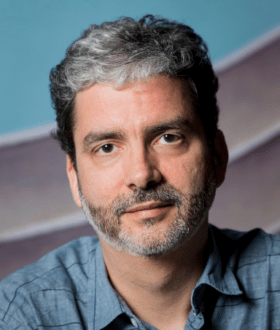 Curator and cinema critic | Brazil | BRASIL CINEMUNDI COLLABORATOR
PEDRO BUTCHER
Film critic, curator, researcher and teacher. He is part of the curatorship teams of Mostra CineBH and the coproduction meeting Brasil CineMundi. Since 2017, he has been mentor of Talent Press at the Berlin Festival and coordinator of Talent Press Rio, a training program for critics from Portuguesespeaking countries held within the scope of Rio Festival. He currently writes the column Janela Crítica, in the Valor Econômico newspaper, and is a professor of the Cinema and Audiovisual course at ESPM-Rio.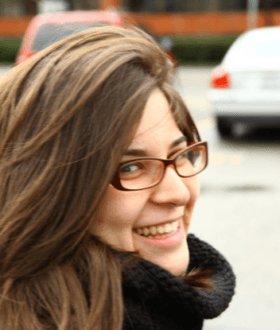 Head of development and production of live-action projects | Chatrone | Brazil
PRISCILA PORTELLA
She graduated in film studies at FAAP and got her specialization in Executive Production at FGV. Produced the feature films Elegy of a Crime (2018) and The Mother (2022), all directed by Cristiano Burlan. She was part of the executive production teams of the series What a Talent! and Juacas, both from Disney Channel, and from the feature film Express Kidnapping (2018), directed by Tata Amaral. Produced more than 15 short films, including Menarche (2020), directed by Lillah Halla, selected for the 2020 Semaine de La Critique. Currently, besides running her own production company, Filmes da Garoa, and working with projects by talents such as Alice Riff, Cristiano Burlan, among others, she is also head of development and production of live-action projects at Chatrone Latam.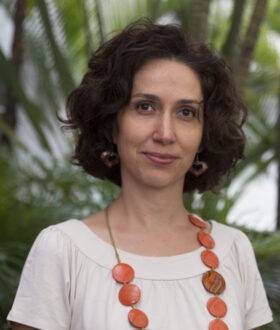 Program Director | Projeto Paradiso | Brazil
RACHEL DO VALLE
A journalist with a postgraduate degree in Audiovisual Production and Management from the University of Coruña/Spain, she was also a student at USP's Center for the Study of International Negotiations. She was a member of the BRAVI team for ten years and managed the Brazilian Content program, a partnership with Apex-Brasil. Previously, she worked with the distribution of Brazilian feature films and series to foreign markets. She has been part of the Projeto Paradiso team since 2019.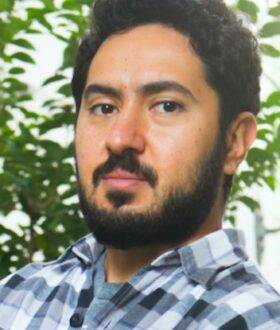 Sales Agent | Utopia Docs | Brazil & Portugal
RENATO MANGANELLO
Specialized in sales and distribution of documentaries. In 2019, he founded the international documentary sales agency Utopia Docs. Professional experience includes international film distribution at Taturana Mobilização Social, Elo Company and Sony Pictures Entertainment in São Paulo, Crystal Sky Pictures in Los Angeles and Taskovski Films in Europe. Has a BA's Degree in Business Administration at University of São Paulo, is post-graduated in Business of Entertainment and in Producing at Ucla Extension in Los Angeles and studied Cinema at International Cinema Academy SP.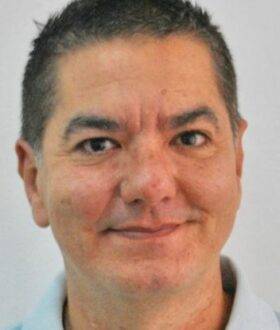 World Sales | FiGa Films | USA
SANDRO FIORÍN
Brazilian born Sandro Fiorin founded FiGa Films in Los Angeles on January 2006 with partner, Cuban-American Alex Garcia, to produce, distribute, and sell Latin American content worldwide. He went to film school in São Paulo (Faap) and New York (New School), where he lived and worked for 14 years, before relocating to California in 2001. Positions at the Film Forum, Universal, First Look Films and CalArts are part of his 25-year career in the industry.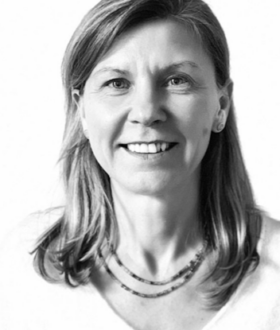 CEO and Co-Owner | Jour2fête | France
SARAH CHAZELLE
Graduated from EAP-ESCP (Paris Oxford Berlin stream) and a BA in economics, Sarah gathered a 10 year experience in the media/film industry in various countries, before cofounding in November 2006 the film distribution company Jour2fête and in 2019 the international film sales company The Party Film Sales.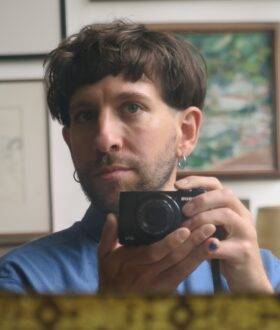 Editor and Director | Argentine
SEBASTIÁN SCHJAER
Director and editor graduated from Universidad del Cine. Between 2008 and 2014, he worked as a teacher in different subjects at the UBA and the Universidad del Cine. Sebastián has written and directed the short films Mañana Todas las Cosas (2013), El Pasado Roto (2015) and El Espacio Sideral (2021), all three premiered at the Cannes Film Festival and the feature film La Omisión (2018) premiered at the Berlinale. In parallel, since 2010 he has been working as an editor of short and feature films, with directors such as Matías Piñeiro, Inés Barrionuevo, Gael García Bernal, José María Avilés, César Sodero and Lucía Garibaldi, among others. Currently, Sebastián is venturing into the field of music and thinking about editing through sound works that mix cinema with electronic and experimental music. Some of these works are published in the online radio Muito Radio.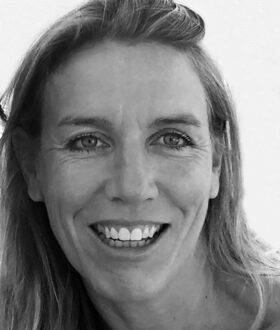 Producer | Parati Films | France | BRASIL CINEMUNDI COLLABORATOR
SÉVERINE ROINSSARD
She began her career in production at Ciné Sud Promotion. She started Parati Films with the goal of creating a cinematic exchange program, most notably between France and the countries of Latin America. The dynamism of the four areas of Parati Films – event organization, subtitle & translation, production and teaching production management – has resulted in collaborations with countless professionals from the world of cinema and international festivals. One such example is the Cannes Film Festival, where since 2011 Parati has been the official partner of the Institut Francais and Séverine is in charge of the selection of projects and the coordination of the La Fabrique des Cinémas du Monde program. She also teaches International Coproduction at the EICTV (Cuba) and Film Production at the master level in Paris. She is focusing part of her work also on Crok Cine – the Education and the Image Project – focus on social mix in France, using auteur cinema as a tool.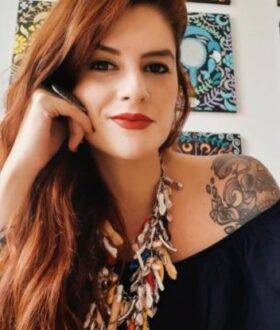 Distributor | Pandora Filmes | Brazil
THAISA ZANARDI
With a degree in Visual Arts and a specialization in Multimedia and Audiovisual, Thaisa has been working in the cultural field for over 10 years. She entered the world of distribution as a programmer and today coordinates Pandora Filmes' national and international releases, as well as their acquisition and sales.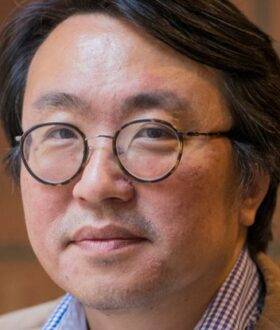 Producer | House on Fire | France
VINCENT WANG
A French-Taiwanese producer, he began his career as a producer with Taiwanese filmmaker Tsai Ming Liang in 1999. This artistic encounter led to the creation of the production company Homegreen Films with Tsai Ming Liang, collaborating with him for over 13 years. In 2009, with the creation of his Parisian production company House on Fire, with Antoine Barraud, he continued to produce quality works between Asia and Europe, such as those of the great filmmakers João Pedro Rodrigues, Wang Bing or those of emerging generations such as Antoine Barraud, Midi Z, Carlo Manatad or Zhang Tao. In 2012, he bought shares in the art cinema Les Trois Luxembourg in order to promote films by auteurs from all over the world. Recently, he started working with new South American directors such as Moara Passoni and Juanita Onzaga. He is a member of the ACE network of independent producers, the European Film Academy (EFA) and a tutor for Produire au Sud (Taipei&Asunción).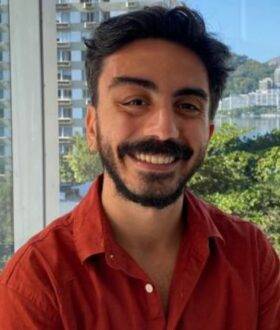 Fiction Feature Curator | Globo Filmes | Brazil
VINÍCIUS LOBO
With nine years' experience in the audiovisual market, Vinícius Lobo has a degree in International Relations from UFRJ and a specialization in Audiovisual Production from the Darcy Ribeiro Film School. He has worked in the curatorship, development, production and marketing of films and series at the Rio de Janeiro-based production companies TvZero and Bananeira Filmes. He has also worked in the International Advisory Department at Ancine. He has been a content curator at Globo Filmes since 2020, responsible for selecting and monitoring the development of feature films.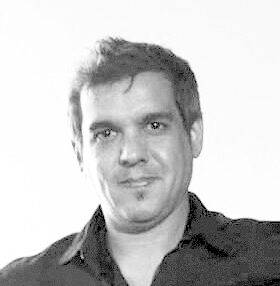 Artistic diretor | FIDBA | Argentina
WALTER TIEPELMANN
Coordinator and programmer of the Work in Progress program at Málaga Film Festival. Artistic and Industry Director of FIDBA – Buenos Aires International Documentary Festival, and Director of Buenos Aires Doclab. He coordinated the INCAADocumentary Incubator, and the Ventana Sur Documentary Area. As a professor, he teaches Directing II at the Master in Documentary Film at the Universidad del Cine and is a director and project tutor at Observatório, School of Documentary Film. Producer of more than 20 documentaries and partner of Neko, a distributor of Auteur Cinema. Since 2010, he has created IMPOSIBLE Films, his own Auteur Documentary Production House, from which he supports and produces first and second films by directors with a personal.